Hypnotherapy Practitioner Regd AfSFH, DSFH, DHP
Helping heal
the way you feel
07866 719 144
You may be reading about this out of interest or you may know someone seeking help, or you could be looking for help yourself. The first step is yours – so please just call me, and we can talk.
Call me to make that first appointment for an initial consultation. During this consultation I will assess your needs as an individual, explain how I am able to help you so we can plot a path to suit you personally. You can then decide if hypnotherapy is for you.
Hypnotherapy is a safe but wonderfully powerful technique which can be used to break the negative cycle of depression and anxiety or to just enhance enjoyment of everyday life. It can help with all the various symptoms shown below and many more.
Hypnotherapy uses the application of hypnotic trance, this enables us to have access to the subconcious mind where positive suggestions made are much more powerful in helping you make significant changes in your life.
It is a very pleasant and relaxing experience.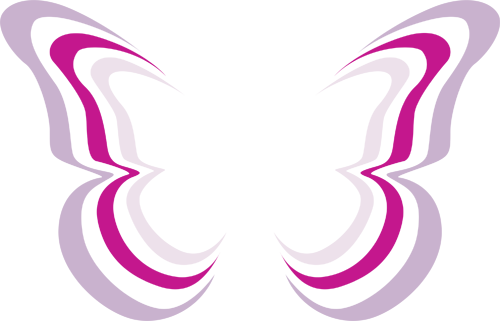 Anxiety
Stress / PTSD
Depression
Confidence Building
Poor Self Esteem
Obsessions (OCD)
Working with Children
Fears / Phobias
Sleep Problems
Stage Fright / Public Speaking
Exam Nerves
Panic Attacks
Anger Management
Fertility
Stop Smoking
Weight Management
Motivation
Pain Control
Irritable Bowel Syndrome (IBS)
Performance Enhancement (Sport)
Childbirth
Following your one hour initial consultation at a reduced price (£45 by appointment) and having decided that hypnotherapy is for you then
Subsequent sessions last 60 minute at a cost of £70 per session.
Stop smoking is a one off two hour session at £170.
We offer online sessions.
Currently cancellation fee's do not apply, however, a call in advance would be very much appreciated in order to help someone else.
Many thanks.
£45 Initial Consultation reduced rate
£70 subsequent sessions
£170 stop smoking cessation
We offer Online sessions
I am a long time resident in the Vale of Glamorgan, South Wales.
I am a qualified, fully insured, solution focused Hypnotherapist and gained my Diploma in Hypnotherapy Psychotherapy at the renowned Clifton Practice, Bristol. I am also registered with the following organisations, AfSFH, NCH and CNHC, working within their codes of practise. I also work with the Hospital Hypnotherapy Service based within the Haematology department at The University Hospital of Wales Cardiff, helping Chemotherapy patients who experience anticipatory nausea and vomiting, needle phobia and anxiety relating to their treatment.
I consider myself to be a 'People person', having spent many years dealing with the general public and
professional bodies throughout my working career. You will find me approachable and friendly, open
minded, easy going,caring and able to listen to whatever you wish to share.
"I first met Helen at the University Hospital of Wales , Haematology day unit in Nov 20. 17. Helen would walk in our room with her beautiful smile and the room would light up. Helen was working with a patient , he told me she had helped him a lot. I asked what she does and she said hypnotherapy but she just listens to you. Helen would use most of her time just going round the room talking to us. At that time I was going through a very emotional time. I personally think that without Helen just being there and listening I would not have got through it. Helen his very professional and caring person in all she does. Helen makes you see things from a different angle to make you understand things. Thank you Helen for all the support you have giving me.
I wish you all the best in all you do."
" I am writing to thank you for the successful course of hypnosis therapy. When I decided to try your treatment for my difficulties with sleeping I was unsure what to expect. Throughout my experience, everything that you explained was so kind and full of insight, with a lovely sense of humour that always allayed any anxieties I might have been having. The tape recording that you supplied on my first visit was extremely helpful and then, as the treatment progressed, it became second nature to apply the individual, practical; relaxation exercises that you taught me to enable me to get to sleep.
Please feel free to use any part of my letter on your website. I recommend your relaxation hypnotherapy without hesitation and will not hesitate to contact you should I feel it necessary to use your safe and stress-free hypnotherapy treatment in the future."
"I cannot recommend Hypnotherapy highly enough. Prior to meeting Helen I felt my everyday life was overshadowed by stress and anxiety, including feelings of low self esteem and constant worry. Through her sessions, Helen has given me the skills I need to think posivetely and logically in every situation, reducing stress and anxiety.
Each session was constructive yet informal and gave me an opportunity to reflect upon my everyday thought processes. Helen was so friendly, allowing me to open up to her about how I was feeling and also allowing myself to relax in her company, which is essential. Her support and encouragement alongside hypnotherapy has enabled me to regain my confidence and be the person I want to be."
(Name and address given, but withheld for professional reasons).
"Helen is a warm and friendly person with a gentle but focused approach in her Hypnotherapy sessions. Her technique creates and atmosphere which enables and encourages you to make empowering changes and focus on the positive in your healing."
"Thank you, thank you Helen for making such a difference to me. From the very first session we did I was aware of even the slightest change in my perspective. My hypnotherapy sessions with you and using your CD have helped me more and more each time to gain confidence and feel better able to cope with anything. It takes some discipline to keep things in check, but the result has changed my outlook forever."
I practise from my clinic in Rhoose, Nr. Cardiff Airport, Vale of Glamorgan, a 5 min walk from the local bus stop and railway station, with free parking available, and also have a room in West Quay Medical Centre, Barry, CF62 5QN.
To arrange an initial consultation or for any further information please do not hesitate to contact me by Phone, Text or e-mail shown below.
I will reply to texts and emails as soon as possible and will always return your call should you leave a message.